February 2018
Metal Clay Exploration (MCE - 4)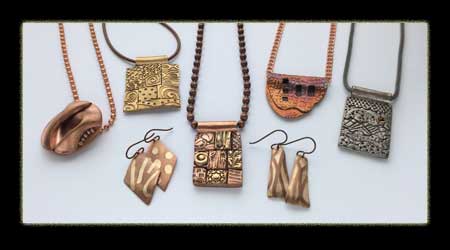 A 4-week or 6-week series of classes in which students get to explore beginning to advanced techniques in either silver or base metal clay. These classes are self-paced and all skill levels are welcome. Students will choose from a variety of projects and work time will focus on developing the skills necessary to master the required techniques. The spirit of these sessions is to expand individual levels of expertise in a collaborative and creative environment.
Saturdays, February 17 - March 24 (no class Mar 3 and 17), 1 - 4 pm
$120, plus clay


Hidden Treasures Pendant – Specialty Class (SMC – 01)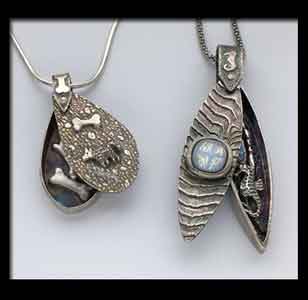 In this one-day class, you will learn basic box construction and assembly, structural support, and external bail attachment. Come create a fun and delightful pendant, fill it with metal clay embellishments of your choice, add a decorative lid, then attach them all with a swinging metal clay bail. What will your hidden treasure be?
Sunday, February 11, 9:30 am – 5 pm
$150, plus $70 kit fee (includes silver clay)